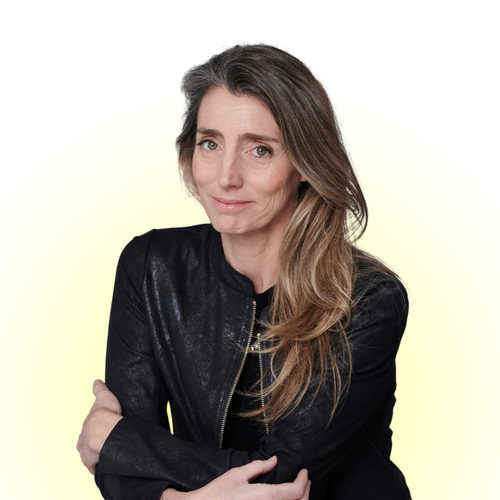 Cristina Kenz
Chief Growth & Sustainability Officer, International
,
Kraft Heinz Company
As Chief Growth & Sustainability Officer, International, Cristina Kenz is helping to transform the Kraft Heinz Company and lead the future of food by finding new ways to nourish the company, its communities and the planet.
Reporting to the International Zone president Rafael Oliveira, Cristina oversees the Zone's Marketing Excellence, R&D, International Growth Platforms, and Environmental Social Governance (ESG) functions.
Passionate about brand growth and innovation, Cristina helps her teams build best-of-class capabilities, while also championing a culture of collaboration and creativity. In 2021, under Cristina's leadership, the company opened 8 new 'Kitchens', also known as in-house creative agencies, around the world – employing some of the industry's top talent to help Kraft Heinz innovate at the speed of culture.
Based at Kraft Heinz's International Zone headquarters in London, Cristina is leading important growth on the ESG front too, collaborating across the company and with external stakeholders to drive meaningful impact for its customers, consumers, employees and communities.
Similarly, Cristina has overseen the launch of countless packaging and product innovations contributing to the company's ambitious ESG goals, including its goal to deliver 1.5 billion meals by 2025, achieve Net Zero by 2050 (halving emissions by 2030), sourcing 100% sustainable tomatoes by 2025, and a commitment to reach 100% recyclable, reusable or compostable packaging by 2025. She is committed to delivering tasty, nutritious and planet-friendly food for consumers everywhere.
Cristina joined Kraft Heinz in June 2020 from Danone, most recently serving as General Manager of Marketing for Spain, as well as Vice President, South Europe Dairy, and as an elected European board member. Before Danone, Cristina worked at PepsiCo, first as European Planning Director, then as Iberia Marketing Director, and ultimately, as Global Marketing Officer for Lay's.
Originally from Spain, Cristina's ESG and sustainability work at Kraft Heinz reflects her dedication to giving back and sharing her time and talent with the larger community. She currently serves as an Impact Circle Board Member in Spain for B Corp. She also has served on the Government Board of ProMarca and on the Asociacion Española de Anunciantes.
Cristina holds a bachelor's degree in Communications Science from Universitat Autònoma de Barcelona, as well as certificates in International Marketing from TAFE NSW in Australia; Leadership Development from the IESE Business School; Digital and Social Strategy from Harvard Business School; and a "Leading Edge, Trailblazing Leadership" certificate from the London Business School.