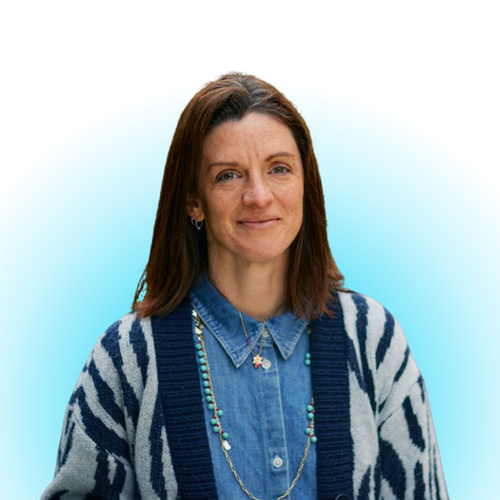 Rachael Orr
Rachael is the CEO of Climate Outreach. She works closely with the board to ensure effective governance and growth of the organisation and with our senior leaders in defining and delivering the organisation's overall strategy, goals and impact.

Rachael has spent her career in the voluntary sector in leadership roles combining a deep commitment to social justice and to public engagement. She has run campaigns for Shelter, led programme and campaigning work at Oxfam and currently serves as Chair of Trustees at the Refugee Council.

It was in her last role, leading a network of housing associations, that Rachael really appreciated the huge gap in public awareness and engagement on climate change – and the huge opportunity to fill this gap. Housing, like many sectors, is in a race to decarbonise, and the sector is still really developing its approach to community, resident and public engagement. Rachael firmly believes that Climate Outreach is uniquely placed to help many sectors fill this gap.