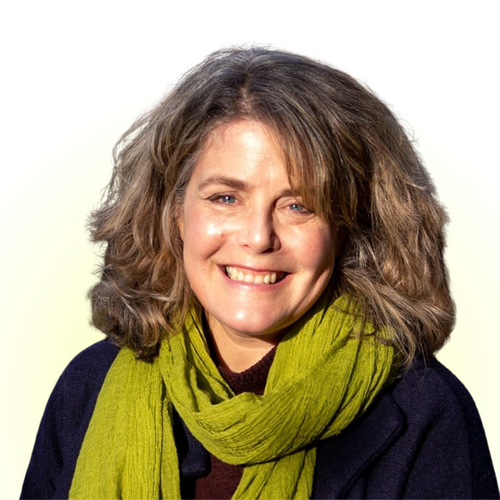 Rhian Sherrington
Founder
,
Women in Sustainability Network
Rhian Sherrington is the founder of Women in Sustainability (WINS), a thriving global women's network of sustainability professionals leading and creating the green transition in our organisations and communities. WINS supports such women, and those identifying as women, to have the capacity, courage and community they need to flourish and lead in these times. We do that through the WINS Membership, Network events and digital presence.
Prior to setting up the WINS Network in 2014, Rhian enjoyed a varied career including running her own eco-expeditions company, being a behaviour change specialist and programme manager for sustainable transport charity Sustrans, as well as a two-year stint as a Government adviser.
Her fascination with how our inner world effects our abilities to create positive impact in the outer world led Rhian to qualify as a leadership and career development coach for individuals and organisations interested in people, planet, and purpose. She facilitates learning environments for her clients (who include Welsh Government, Client Earth, Triodos Bank, Greenhouse Agency, University of Oxford Said Business School, Open University, and the Soil Association) wishing to discover and cultivate the traits, skills, and attributes necessary for regenerative leadership and impactful, flourishing teams.
She is the author of two books, award wining 'Alchemy for the Mind; Create Your Confident Core' and 'Choose to Flourish, How to change career and thrive in life'.