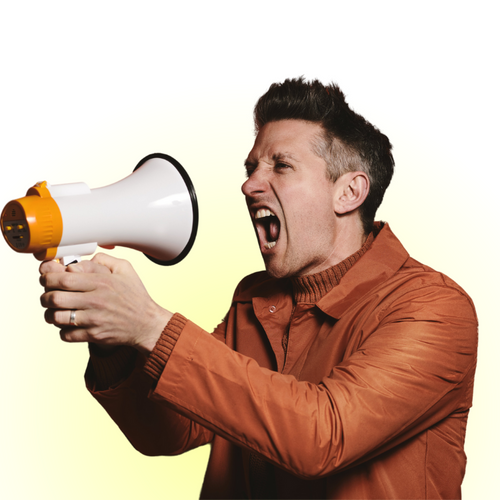 Stuart Goldsmith
Comedian, Podcaster, Speaker and Comedy Expert
Stuart Goldsmith is an internationally award-winning comedian, podcaster, speaker and comedy expert.
His TV credits include Russell Howard's Stand Up Central, Alan Davies' As Yet Untitled and he performed stand up on Conan, hosted by comedy icon Conan O'Brien.
Stuart's celebrated podcast, The Comedian's Comedian, which uncovers the creative process and personal development of over 400 of the best comedians in the world, has over 25 million downloads.
Stuart has built a reputation as an exceptional speaker, both as a host of corporate events and through his Resilience Presentation which offers "an alternative and fresh take on cultivating resilience." (Polly Dean, HG Capital). He has presented to professionals across the UK and internationally in finance, investment, law, software development, PR, the charity sector, broadcasting, health and many more.
Stuart's stand up show Spoilers is all about the climate crisis. The show won the prestigious Best Show 2023 at Leicester Comedy Festival and was one of the best-reviewed shows at the Edinburgh Fringe Festival 2023, where he played to sellout audiences and received wide critical acclaim. The Times praised Stuart's "excellence" and his "intelligent, well-crafted act" whilst The List said: "he's especially, piercingly funny on the hypocrisies we all indulge in." Broadway World lauded the show for being "cathartic and well crafted to nudge anyone, wherever they are on their own sustainability journey, that little bit more in a hopeful direction."
Now Stuart is performing his climate comedy to organisations across the UK and internationally to engage your team members in the important issue of sustainability and climate change; to send out a call to action and alleviate our collective dread by tackling a very serious subject via a very entertaining medium. This is comedy to create change.